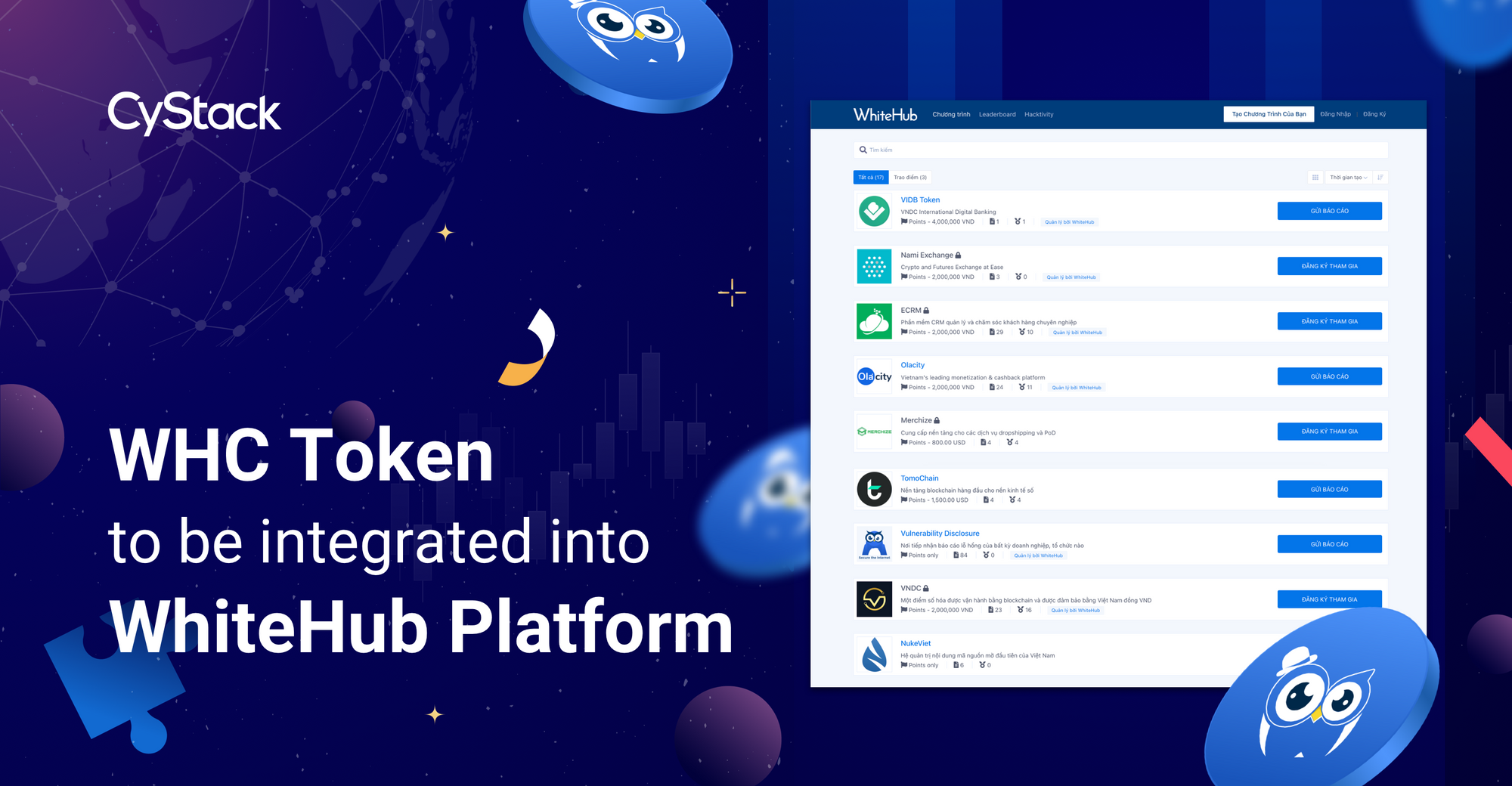 WhiteHub Token (WHC) will be officially integrated into the WhiteHub Platform on February 12, 2021.
WhiteHub – Platform that connects businesses with security experts
Officially launched in April 2019, the WhiteHub Platform marks a significant milestone in the cybersecurity field as the first official Bug Bounty platform in Vietnam. WhiteHub helps businesses connect with a community of security experts to quickly detect security flaws of IT systems in the enterprise and save costs.
Over nearly 2 years of running, WhiteHub has been a reliable platform accompanying hundreds of domestic and foreign businesses, supporting businesses to deploy Bug Bounty professionally, attracting thousands of security experts participating in the network.
With the desire to bring WhiteHub to more businesses and security experts, the WhiteHub founding team has launched the WhiteHub Token – WHC, which acts as a digital asset as a payment intermediary for payment transactions bonuses on Bug Bounty programs. WHC is expected to simplify and help secure transactions on the WhiteHub platform.
All the details of the WHC project can be found here.
On 12/02/2021, WhiteHub Token will be officially put into circulation on the WhiteHub Platform.
Important updates
Additional payment method
In addition to the existing Paypal and Bank Account payment methods (for users in Vietnam), WhiteHub researchers can receive Bounty from Bug Bounty programs through WHC Wallet integrated into WhiteHub account – Available now at https://whitehub.net/profile/payout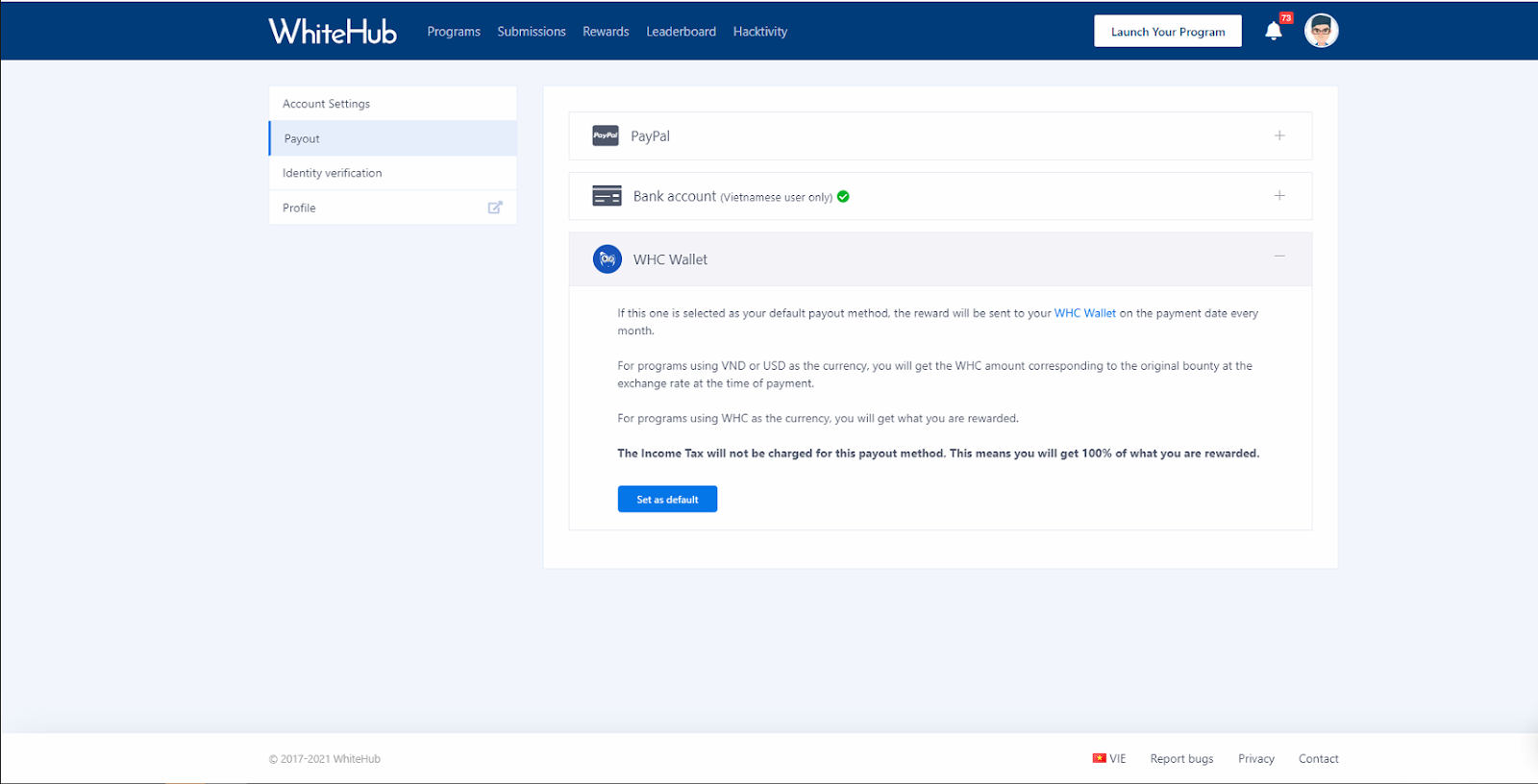 • If the WHC Wallet payment method is enabled by default, the monthly payment will return to WHC Wallet. Bonus VND / USD will be converted to WHC at the exchange rate at the time of payment (the 10th of every month).
• If the WHC wallet is not enabled by default, only bonuses from WHC reward programs will be pushed back to WHC Wallet, the remainder of VND / USD will still be transferred to the selected method.
Users can cashout from WHC Wallet to their individual accounts through trading platforms that accept WhiteHub Token such as VNDC, Nami.
>> [Guide] How to Trade and Cashout WHC from WHC Wallet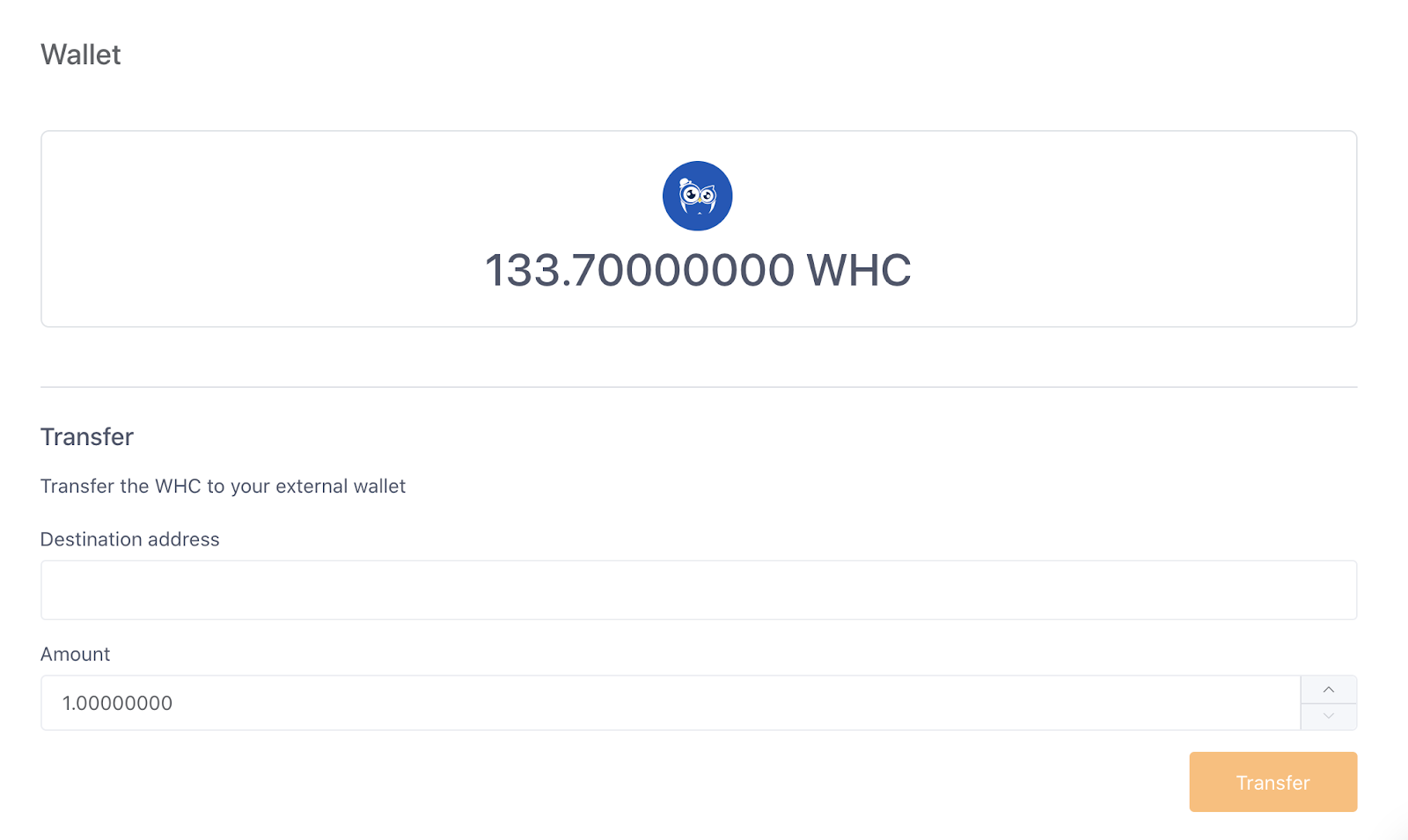 Access WHC Wallet on CyStack at: https://id.cystack.net/wallet
Add WHC as a Bounty option in programs
In addition to the current USD and VND, WHC coin will be used in some specific Bug Bounty programs with more attractive rewards.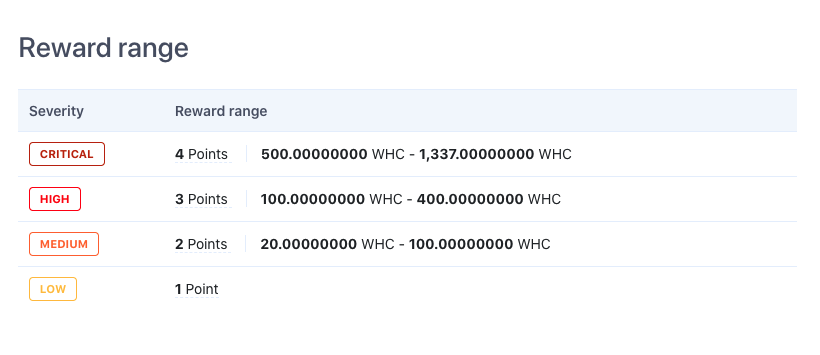 Note: Each program only uses 1 of 3 bonus units: VND, USD or WHC. For the reward program in VND or USD, users can still choose to receive rewards with WHC through the WHC Wallet setting as the default payment method at https://whitehub.net/profile/payout
Special Rewards for all WhiteHub Researchers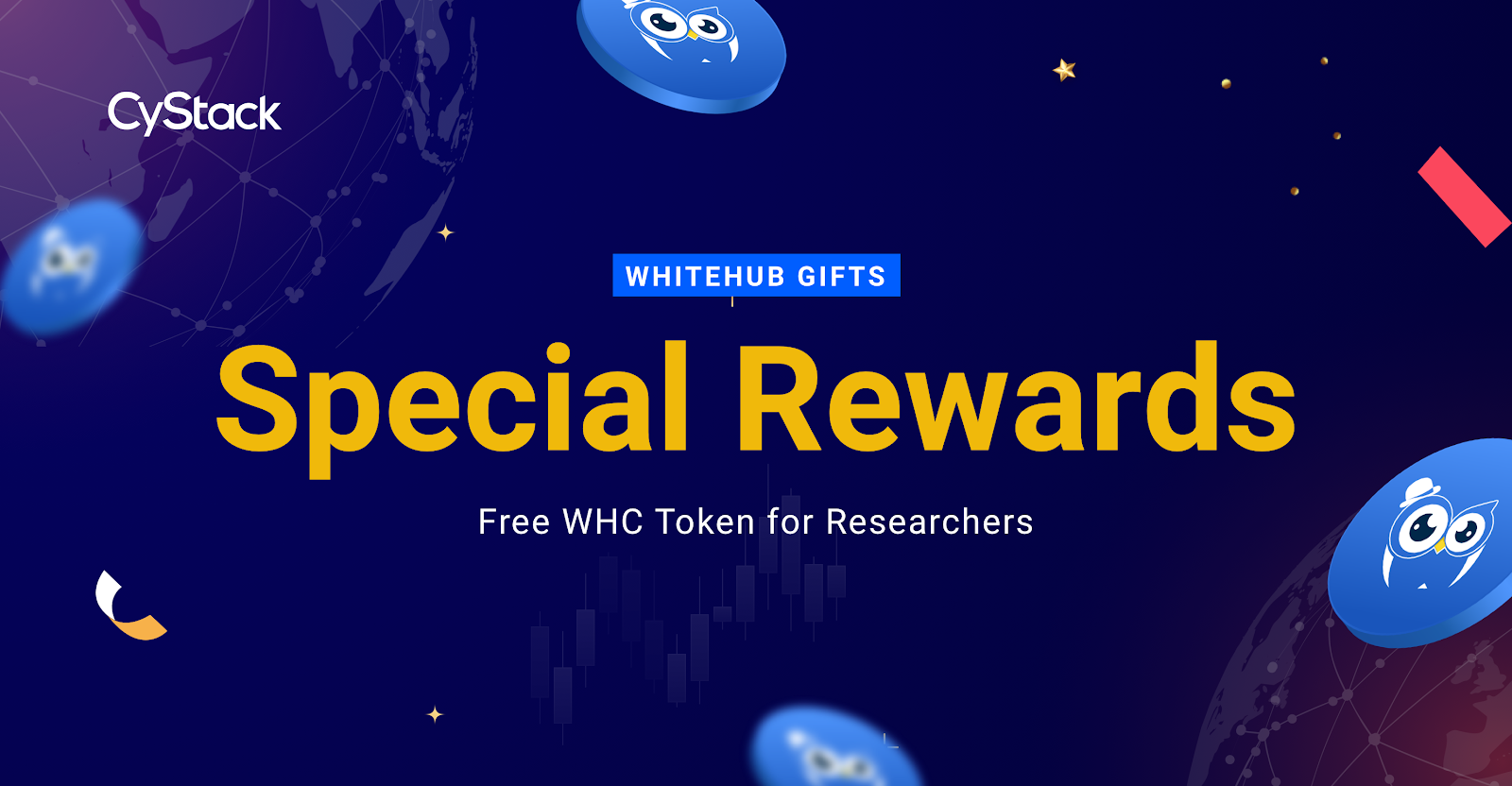 In gratitude to the community of security experts who have been with the WhiteHub Platform since the early days, WhiteHub decided to give all experts a quantity of WHC corresponding to the dedication and efforts of each individual in the Bug Bounty programs.
Specifically:
Amount of WHC reward = WhiteHub Points x 100
For example, a WhiteHub account has 120 Points earned from Bug Bounty programs => WHC reward is 120 x 100 = 12000 WHC.
Note:
WHC will be automatically deposited into the WHC Wallet on February 12, 2021. The specialist does not need to take any further action.
Only applies to points obtained before January 6, 2021